Igor Tarnavskyi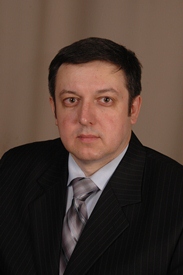 professor of Department of History
doctor of historical sciences
docent
education: Donetsk State University (1988); postgraduate study at Donetsk State University (1998); doctoral studies at Donetsk National University (2010); Candidate of Historical Sciences (1999); Doctor of Historical Sciences (2013).
teaches academic disciplines: History of Ukraine (socio-political aspects); history of science and technology; Ukrainian historical biography.
research interests: Occupation policy of Nazi Germany and its allies during the Second World War (1939 – 1945); activities of local governments in the occupied Ukrainian lands; strategy of survival of the local population in the conditions of occupation; problems of collaborationism.
publications: author of about 70 methodical and scientific publications.
in free time: outdoor activities and travel, sports (football), literature (historical novel), theater.